For Liam, the final visit by NHBC inspectors as part of the assessment process came on an unusual day – Kingswood staff were being filmed at Green Hills in Feniscowles, near Blackburn, for a charity music video as part of the Great Big House Giveaway in aid of Derian House Children's Hospice.
Liam rewrote the lyrics to the Madness classic Our House, took on lead roles and had a starring role in the music video.
On a typical working day Liam, 39, from Southport, supervises up to 70 people on site at Green Hills.
"It's my first year as a site manager having taken over at Green Hills from Daniel Cato when he was promoted to area construction manager. He'd won the award previously so I'm really proud to have been able to secure one myself," Liam explained.
Liam started his career fitting windows before training as a joiner with Kingswood. He worked in customer care and as a site assistant before being promoted to site manager.
"The award shows customers that we take pride in our work. Hopefully if offers buyers some reassurance about the quality of their home," he added.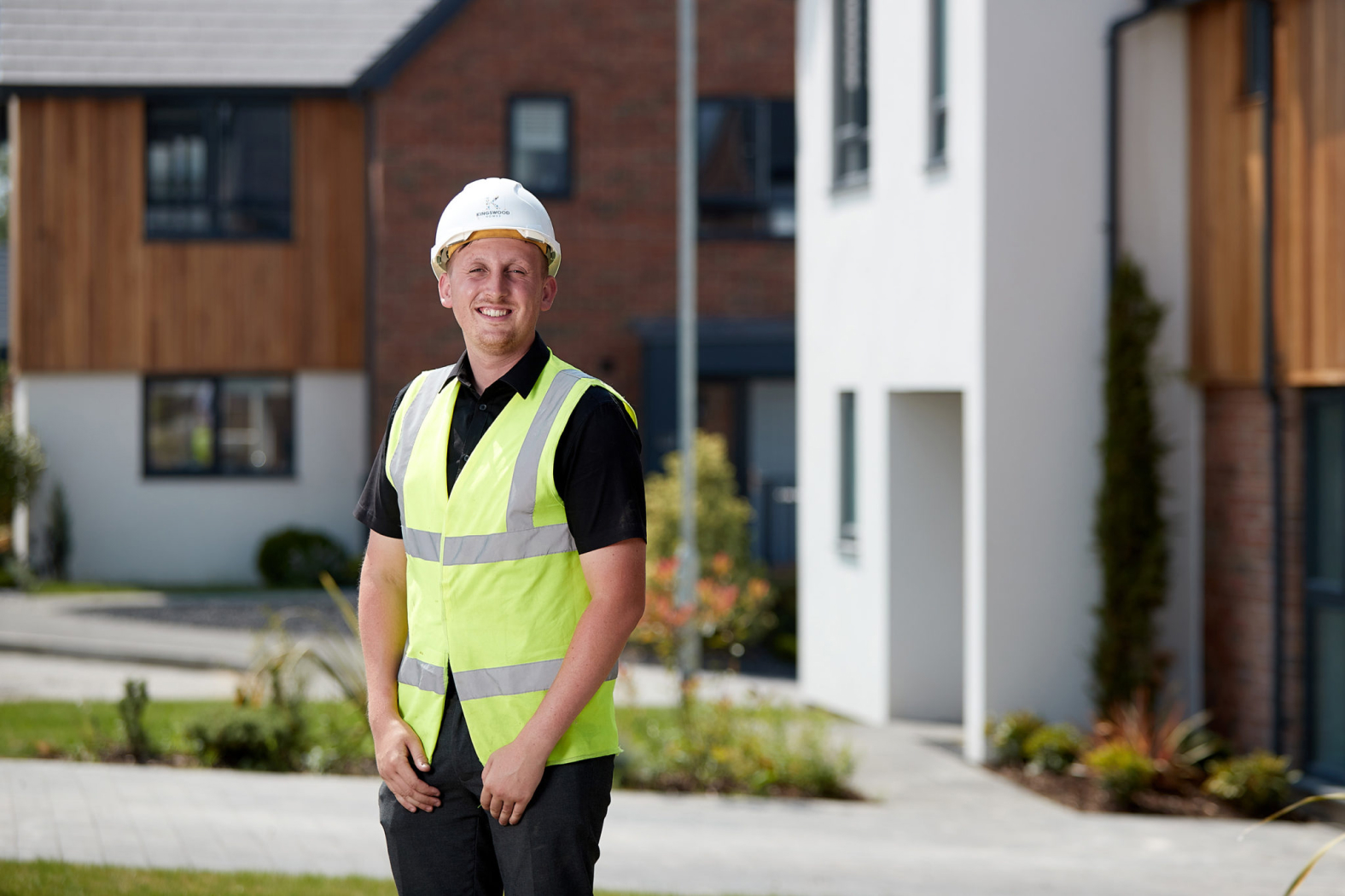 Ryan, 27, who lives in Bury, was recognised for his role in supervising construction at The Hawthorns in Elswick, near Preston.
"I'm on cloud nine – the day the winners were announced was the third best day of my life, after meeting my girlfriend and the birth of my daughter. It's an incredible feeling to be recognised by the judges, particularly given that it's my first year as a site manager," he said.